For over two decades we have been researching and developing numerous proprietary products, and you can put that knowledge to work for your brand.
Industries Served
Unigen focuses on identifying and studying the unique bioactive natural products of medicinal botanicals and then developing them into proprietary standardized extracts for use as novel ingredients in nutraceutical, cosmeceutical, and pharmaceutical products.
Proprietary / Intellectual Property
Many of Unigen's ingredients are patented and proprietary. The patent portfolio includes over 250 patents either issued, pending or licensed.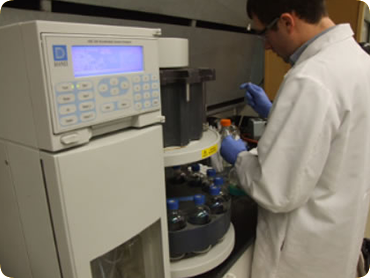 Application Specialties
Unigen has available fully researched (i.e., human clinicals), market-ready botanical ingredients that address a variety of dietary supplement needs. Current ingredients available for license include compounds that deal with multiple issues facing the world population, including joint comfort, weight management, immune enhancement, energy, mental acuity and healthy skin.
Science
Unigen's extensive plant library currently contains over 11,000 plants and 300,000 fractions which are screened using the PhytoLogix® process to discover novel compounds. Since 1996, Unigen has been continually updating and screening our plant library, with currently over 15,000 plant extracts. We have developed a unique array of ingredients in our search to find botanical compounds that aid the body naturally.
Our research and discovery process is second to none, and includes work at the human, cell and genomic levels. The Natural Products Chemistry lab is critical to building Unigen's PhytoLogix® plant library. Unigen's Nuclear Magnetic Resonance lab collects molecular structural data for each compound of interest, a step critical for identification of novel compounds and to secure composition of matter protection. Our Organic Synthesis lab focuses on developing novel cosmeceutical and botanical drug ingredients.
The Discovery and Screening lab leads the process of discovering novel natural compounds and generates the efficacy and safety profile for all the ingredients offered by Unigen. The Quality Control and Assurance lab ensures that every ingredient leaving Unigen meets the pre-established specification and regulatory requirement.