With an experienced, highly trained team of dedicated chemists and scientists at both the US and Korea facilities, we utilize HPLC, HPTLC, GC/MSs, UV, FTIR, and other modern analytical techniques.
Our goal is to ensure the identity, purity, strength and composition of the every raw material used and every batch produced by Unigen and to deliver high quality product to our customers.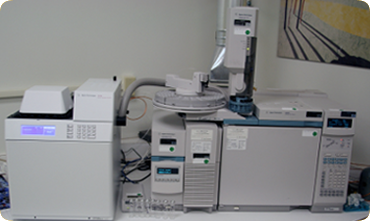 We believe that quality is far more than a single test for the final product. Quality is a systematic approach starting from the raw material, to production, to the final product release. We are implementing GMP for dietary supplements to all our operations.
We use qualified vendors for raw material sourcing or grow plants at our own farms through our vertically integrated system. We conduct vendor audits on a regular basis. Our farms practice Good Agricultural Practices (GAP). We identify our raw material with fingerprints by High Pressure Thin Layer Chromatography (HPTLC), chemical markers by High Pressure Liquid Chromatography (HPLC) and Gas Chromatography (GC) or other appropriate method. We test minor contaminates including microbial, heavy metals, organic solvent residues, and pesticides.
Quality is involved throughout the whole production process, from monitoring process, to reviewing batch records and releasing the batch based on the QC testing results and specification. Standardization is used in production to ensure batch-to-batch consistency. A lab investigation is conducted if a product is found out of specification or there is a quality related complaint. Corrective action and preventive action are enforced based on the investigation outcomes. We are committed to the cGMP final rule and global regulations for dietary supplement industry.
QC lab involvement includes the method development, method validation, stability study, and supports the pre-clinical and clinical studies. The testing method used is either an official method such as AOAC or USP or is validated if it is developed in house. The reference standard used is qualified, the instruments used are calibrated, and the chemists are trained. We want be sure that the results from our QC lab are reliable and reproducible.
Again, our goal is to ensure the quality of the data generated and the quality of product delivered.