Key members of Unigen's Executive Leadership actively participate on our Scientific Leadership Team. Their extensive clinical and industry experience creates a core foundation for the overall Scientific Leadership Team.
Mesfin Yimam, DVM, MS.
Director, Pre-Clinical Research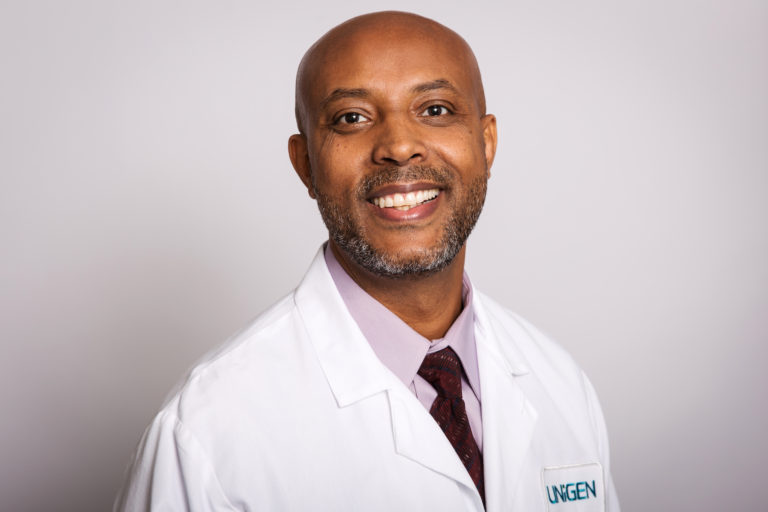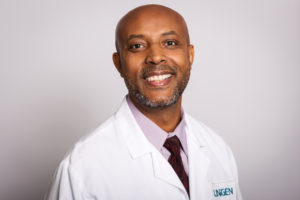 Dr. Mesfin Yimam joined Unigen in December 2004, with practical experience in pharmaceutical research and veterinary medicine. Dr. Yimam is a board certified DVM. He received his doctorate degree in veterinary medicine from Addis Ababa University, Ethiopia. He further broadened his knowledge in the field of drug discovery by studying pharmaceutics and has acquired his master's degree at the University of Washington in Seattle, where he focused on identifying and characterizing primate P-gp and illustrating target specific drug delivery in syngeneic experimental brain tumor model.
Dr. Yimam currently holds a director position leading the Pre-Clinical Development team at Unigen. His research interest is primarily focused on the discovery of natural products based novel dietary ingredients for osteoarthritis, metabolic disorders, sleep, brain health and immunity. Over the years, he has made significant contribution in multiple projects through development and validation of several in vivo disease models; optimization of in vivo experiments to support safety, efficacy, mechanism of actions and pharmacokinetics studies, ensuring research strategy and procedures in compliance with regulations and organization guidelines pursuant to FDA and other regulatory agencies. Dr. Yimam has published more than 40 peer reviewed articles, co-invented several issued and pending patents, presented his work in a range of scientific conferences and is also an editorial board member and invited reviewer for reputable journals for scientific publications.
Ping Jiao, PH.D.
Principal Scientist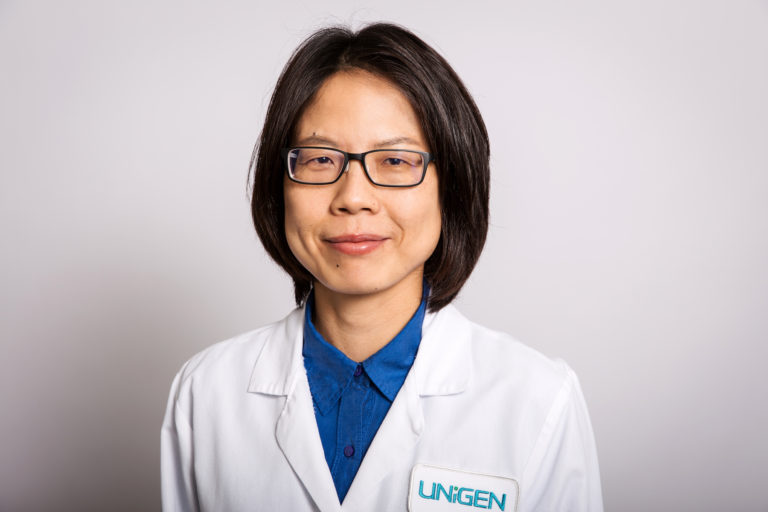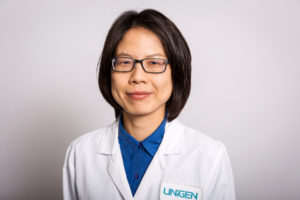 Dr. Jiao received her B.S. and M.S. in Medicinal Chemistry, from School of Pharmacy, Shanghai Medical University. She went on to complete her Ph.D. at the University of Iowa, where her research was focused on bioassay and NMR-guided isolation of natural products from fungal metabolites.
Dr. Jiao was promoted to the position of Principal Scientist in 2021. She joined Unigen in 2006 as a Research Scientist in the Natural Products department where she is responsible for dereplication, bioassay-guided isolation and structure elucidation of active compounds isolated from medicinal plants for discovery of botanically derived therapeutical compounds and dietary supplements. She also operates and maintains a 500 MHz Varian VNMR-S system to provide structure elucidation support and develop and validate quantitative analysis methods. In 2012, Dr. Jiao was promoted to Sr. Research Scientist and since then she has worked more on the entire development process and led multiple projects to ensure the delivery of new botanical active ingredients with quality from discovery to pre-clinical and clinical studies. Dr. Jiao has published her work in 29 peer reviewed scientific Journals and has 8 issued patents and several pending.
Shengxin Cai, PH.D.
Natural Product Scientist II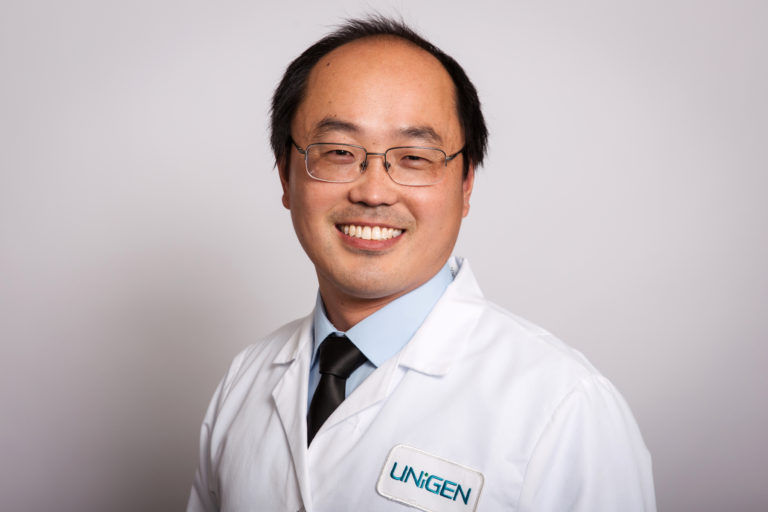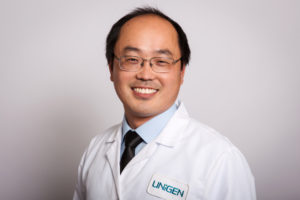 Dr. Cai received his B.S. in Medicinal Chemistry from Ocean University of China. Subsequently, he continued to pursue his Ph.D. at the Ocean University of China, working on active Natural Products from marine-derived fungi and bacteria. After obtaining his Ph.D. degree, he joined the Natural Products Discovery Group (NPDG) at the University of Oklahoma as a Postdoctoral Research Associate, mainly working on bioactive organic molecules that originated from fungi. He was promoted to Research Assistant Professor in 2018. He has published his research work in 35 peer-reviewed scientific papers and received several issued patents in the area of bioactive natural products research.
Dr. Cai joined Unigen in 2020 as a Natural Product Scientist with the emphasis on the bioassay-guided isolation and structural elucidation of active natural compounds from botanical origin. He was promoted to Natural Product Scientist II in 2022.
Teresa Horm, Ph.D.
Scientist II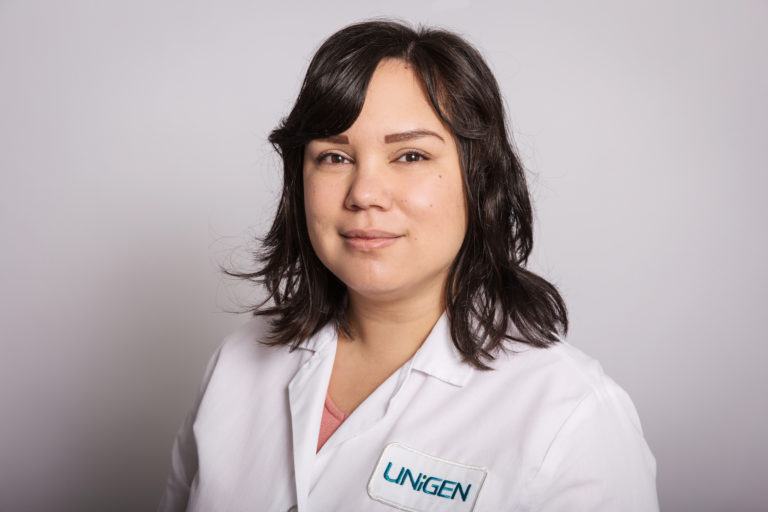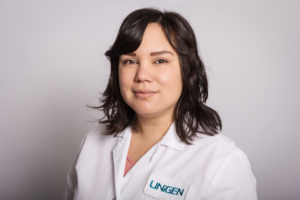 Dr. Horm received her B.S. in Biochemistry from the University of Washington and her Ph.D. in Molecular and Cellular Biology from the University of Arizona. In her graduate work, she focused on the regulation of signaling pathways that affected cellular behavior and the progression of breast cancer. Specifically, she was determining how signals could cause cells to become metastatic and move through the body to distant sites. In her post-doctoral work, she used C. elegans, the microscopic roundworm, as a genetic model to find genes involved in the breakdown and recycling of cellular debris.
In 2016, she started her work in the Pre-Clinical Development division of Unigen, where she focuses on testing extracts for efficacy in vitro, performing biochemical and cell biological experiments to advance pipeline product development. She also executes bioassays to aid in data collection for in vivo experiments. She has published in peer-reviewed journals, has presented her work at scientific conferences, and is an invited reviewer for distinguished publications.
Mei Hong, BS.
QA Manager & Senior Scientist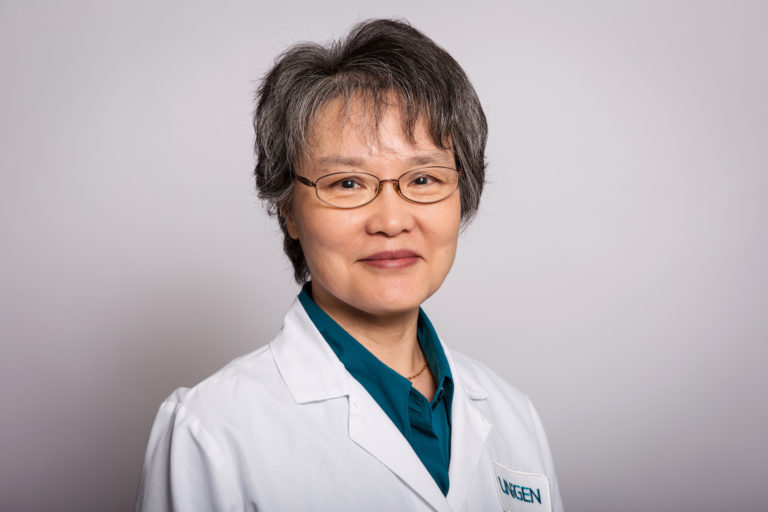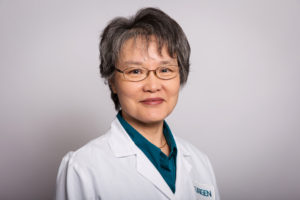 Ms. Hong joined Unigen in September of 1998 as a Scientist in the Natural Products department. She brought with her an impressive portfolio of experience in both organic and inorganic chemistry. Hong received her Bachelor's degree in Science with honors in Chemistry from Fujian Normal University in China.
She is currently responsible for maintaining Unigen's extensive plant library, called PhytoLogix®, and bioassay-guided fractionation and compound isolation. Hong leads a team of research associates in extract generation and high throughput fractionation of the PhytoLogix® library. Her work has been published in over a dozen peer-reviewed journals, and the SOP's she has developed continue to guide the natural product research Unigen conducts.
Chris Bingham, MS.
QC Manager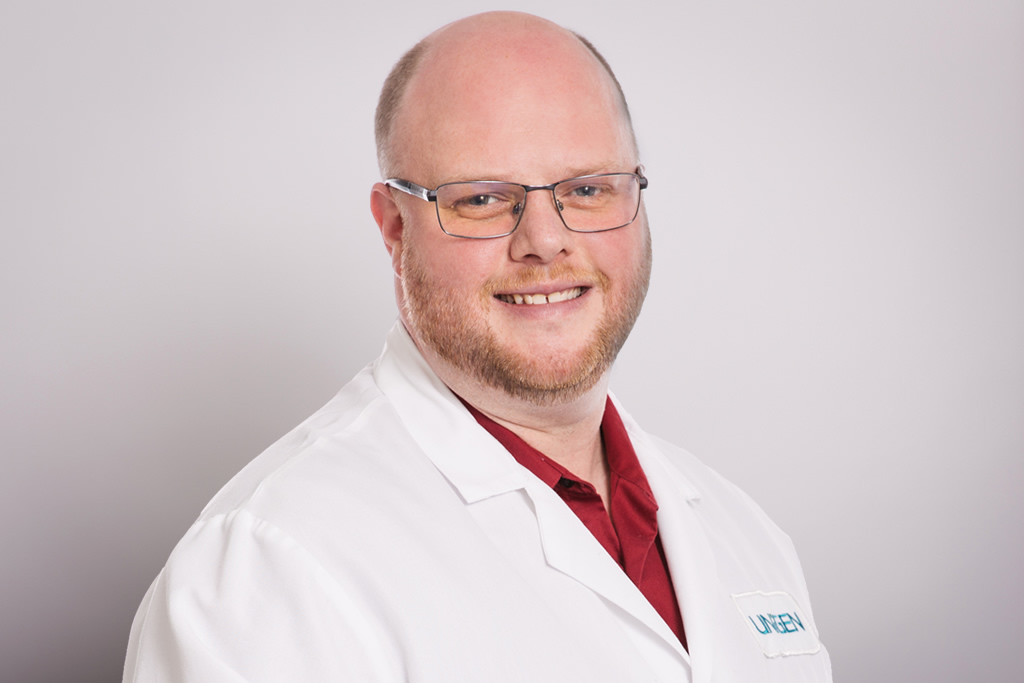 Chris Bingham joined Unigen in November 2020 as Senior QC Chemist on the Quality Control Team. He transitioned to QC Manager in January 2022. He brought with him a wealth of experience in quality control systems. He has worked in both public and private laboratories, and has a strong background in chromatography, as well as instrument maintenance. Mr. Bingham received his BS in Chemistry with an Emphasis in Chemical Physics from Pacific Lutheran University, and his MS in Physical Chemistry from the University of Washington.
Mr. Bingham is responsible for Unigen's QC lab, ensuring that Unigen maintains its commitment to quality results. He leads the team responsible for: testing raw materials, finished products, assisting R&D projects, testing product stability, development of new testing methods, sourcing/maintaining the lab's reference standards and instrument maintenance. Under Mr. Bingham's guidance, Unigen continues producing the highest quality products to fulfill the goal of "Bringing the best of nature to humankind."
Anne W. Young, Ph.D.
Director of Cosmeceutical Bioactives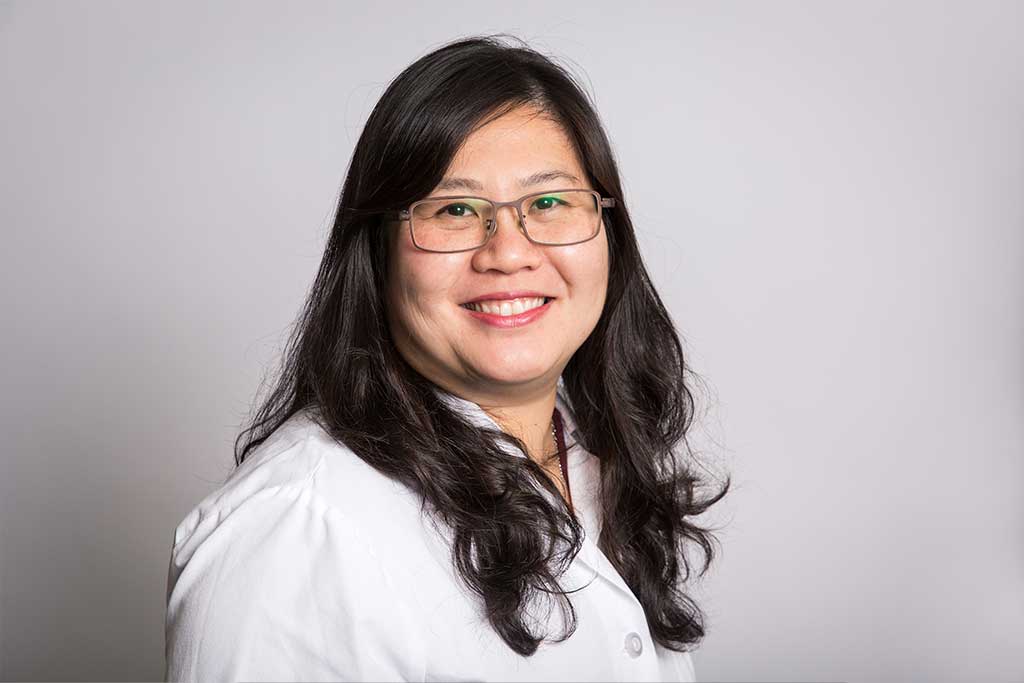 Dr. Young leads the global sales development of Unigen Beauty, Unigen's cosmeceutical portfolio and pipeline. She brings with her an extensive knowledge of the global Personal Care industry, its brands, customers and competitors. Dr. Young graduated with her M.S. and Ph.D. in Chemistry from NYU Graduate School of Arts and Science. She started her career in the Personal Care Industry in 2010 as a Senior Scientist at Johnson & Johnson Consumer & Personal Products where she led several new product development initiatives. Her depth of experience includes raw material portfolio management at L'Oréal USA and new business development of everything from global accounts to Indie brands for BASF, Vantage and Expanscience Laboratoires. Additionally, Dr. Young has served on the Biotech INCI committee and filed several patents pertaining to the use of bioactive peptides in the cosmetic industry.