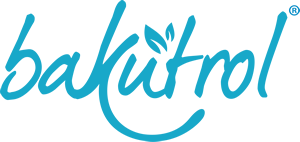 Bakutrol® is a natural skin conditioning ingredient to be used in topical cosmetic formulations. Bakutrol® has been shown to help improve even skin tone.
What Makes Bakutrol® Unique?
Bakutrol® is a patented antioxidant skin conditioning ingredient proven to safely and effectively even skin tone and support the skin's natural healing abilities.
In clinical trials, Bakutrol® was shown to promote clear skin and reduce the appearance of scarring left behind by blemishes.
Key Benefits*
Cosmetic safety testing with no adverse effects.
Safe, well-tolerated mixture without coumarin contamination.**
Easily formulated with other ingredients..
Applications
Skin conditioning ingredient.
Formulation
Can be used as an active ingredient in topical skincare products.
Physical Properties
Brownish-red viscous liquid and dissolves in ethanol and other common organic solvents.
*Indications and claims related to the health benefits or property of an ingredient or product are intended for industry only and are governed in accordance with country-specific laws and regulations and may not be appropriate for final consumer products. In the United States, it is your responsibility to ensure that product claims and indications are in compliance with all applicable laws and regulations, including the Federal FD&C Act and the FTC Act. In all other countries, please consult with a local regulatory or legal professional who may provide you with competent advice and guidance.
**NMT 100 PPM
Interested in learning more about Bakutrol®?