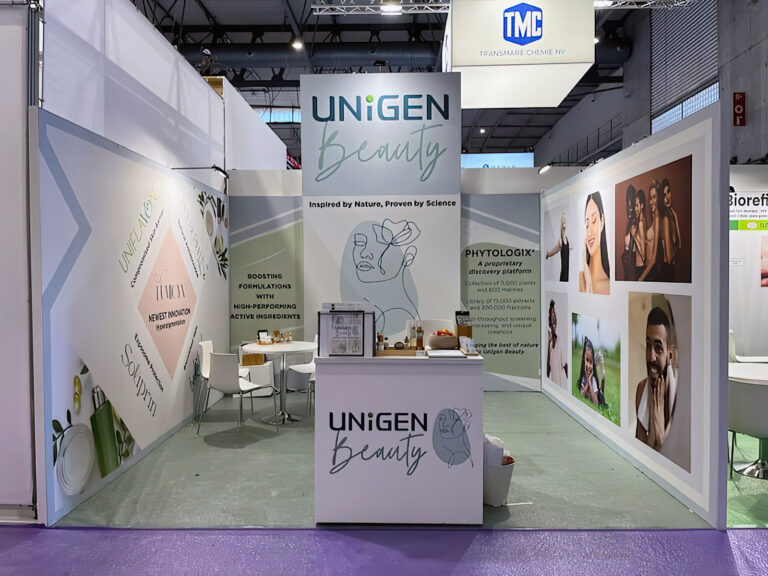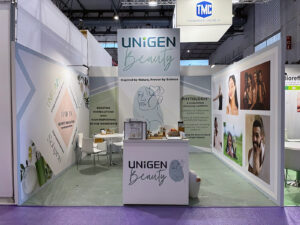 We're excited to officially launch our new cosmeceutical ingredient division: Unigen Beauty. Unigen's cosmeceutical ingredient division is comprised of clinically proven, patented, and naturally derived bioactives. This unique portfolio offers a diverse line of novel cosmetic ingredients for skin health and beauty derived from Unigen's PhytoLogix® Platform, a combination of nature, science, traditional medicinal botanicals, and dermatological screening technology.
We are proud to be launching our newest innovation: Lumicyn™ for post-inflammatory hyperpigmentation that has been clinically proven via 3 clinical studies to have visible benefits on all skin types.
Please check out Lumicyn™ in the Innovation Zone, as well as our Brightening Golden Glow Essence in the Sensory Bar.
Stop by Booth K91, meet our team and learn about all of our high-performing active ingredients.